This Educational program is designed to support people, who just faced extreme situations, disasters or big losses, such as war, natural or technical catastrophes, or traumatizing personal situations. Bath hosts, offering the Sauna Aid support, are specially trained to work with people, who recently had traumatizing experiences.
This program is designed as quick help in emergency situations, but it is NOT healing and DOESN'T offer long term support.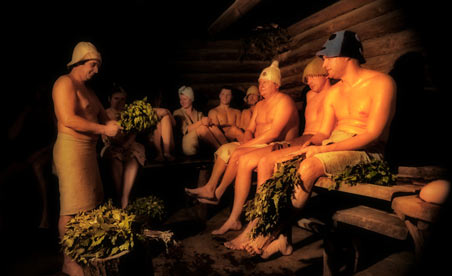 Get the Sauna Bathmaster Education here
It is a free certifcation
About the sauna-aid program
Professional Bathmaster Birutė Masiliauskienė is a renown teacher and practitioner of the Lithuanian Bath Academy and has together with trauma psychologists created this educational program for both professional bathmasters as well as sauna enthusiasts and hosts. 
This 1 hour course is free for everyone as we hope all bathmasters and attendants will open your saunas for refugees fleeing from war in Ukraine as well as educate yourself to host people from all cultures, backgrounds and experiences in a more attentive way.
International Sauna Association strongly supports Birutes dedication and effort to share this important knowledge and guidance as we see it can and will prepare you better for your Sauna-Aid sweat sessions.
In above video Birute shares some thoughts on how you can prepare yourself and your sauna  in the best possible way to ensure a safe and caring space, but do you want to go deeper and certify yourself for future sauna-aid sessions, please sign in and take the course for free and get the certification (Click Get free Bathmaster Education)